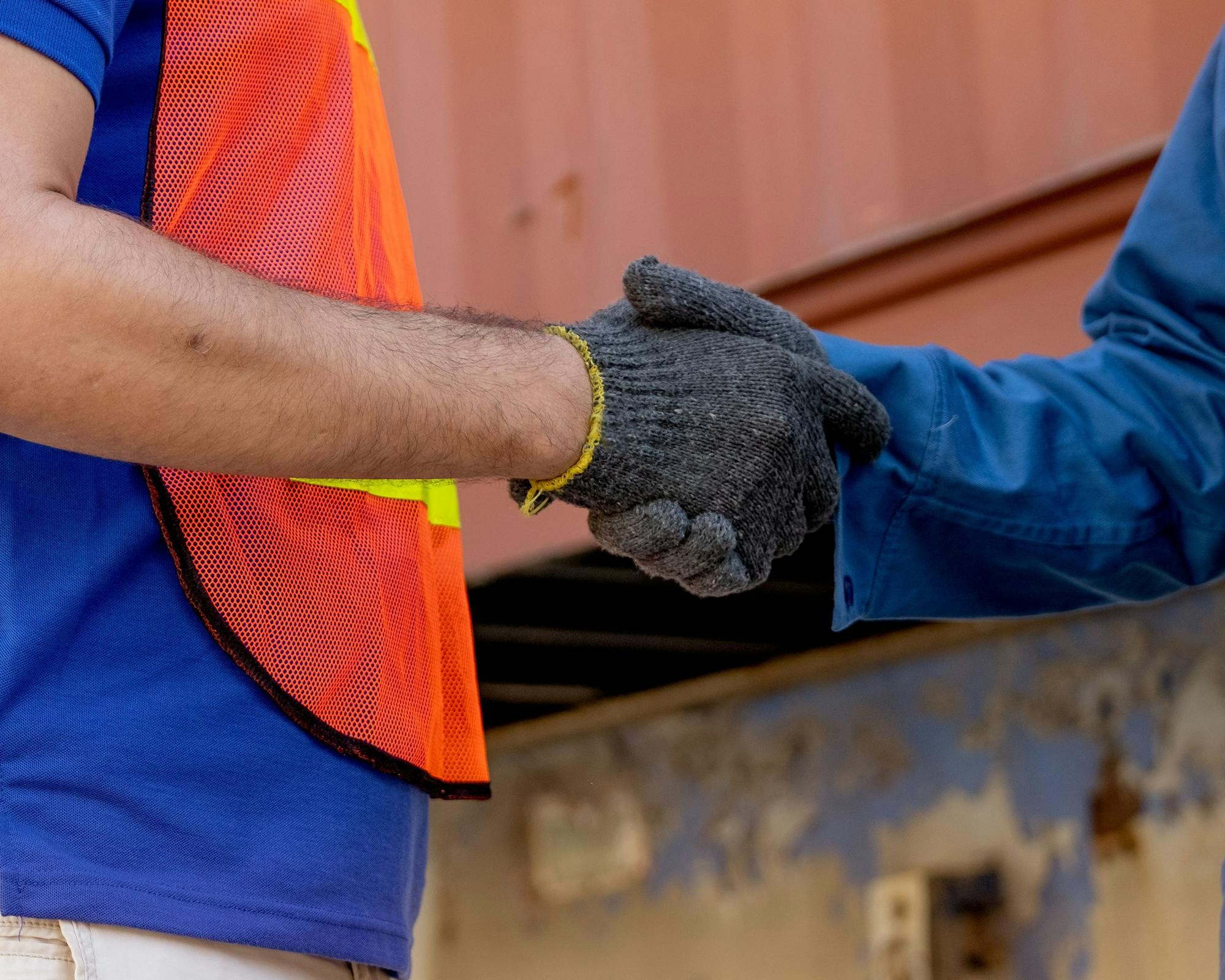 At STRYDE, we pride ourselves on creating seismic imaging solutions that have a direct impact on improving high-density seismic data quality, reducing the cost of acquisition, and improving HSSE. Hear more about these benefits from STRYDE's customers operating in different industries across the globe…
Ensuring high-density seismic is affordable for any industry
At STRYDE, we help organisations around the world, from any industry, light up the subsurface in a way that has never been done before.
We do this by manufacturing and deploying pioneering seismic autonomous nodal technology that cuts acquisition costs, delivers high-density seismic data excellence, and minimises exposure to HSSE risks.
Unrivalled benefits, validated by incredible customer feedback...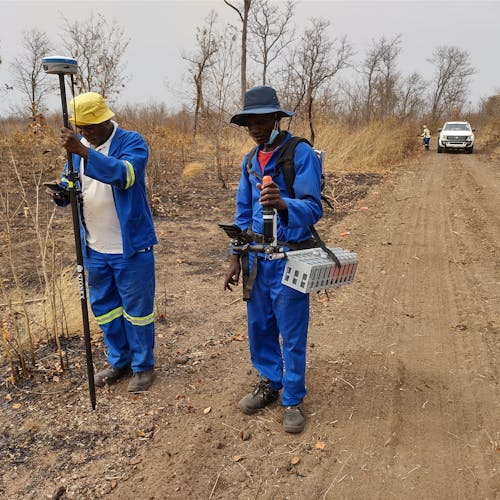 Oil and Gas - Scott Macmillan at Invictus Energy
"The use of STRYDE Nodes resulted in the acquisition of an incredible seismic dataset. The amount of data gathered is approximately 200 times greater than the previous survey carried out by Mobil in 1990 and results from processing and interpretation are shedding new light on the petroleum potential of the Cabora Bassa basin."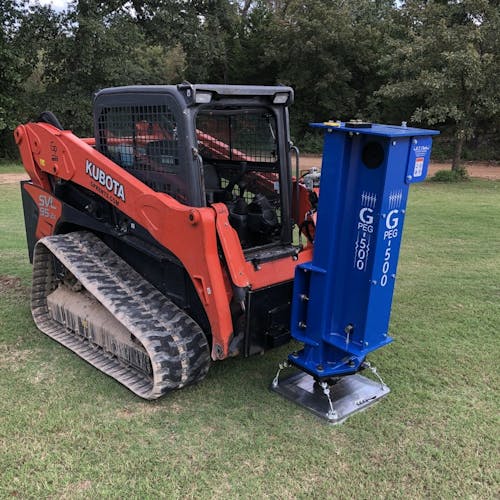 Oil and Gas: Miles Newman at Reach
"There are lots of benefits to working with STRYDE's technology. The Nodes are incredibly portable and unintrusive. There's also no complicated connection needed, which makes the whole process of deploying and retrieving the nodes effortless. And crucially for us it keeps our costs down. But most importantly, we are delighted with data we got back from this project. "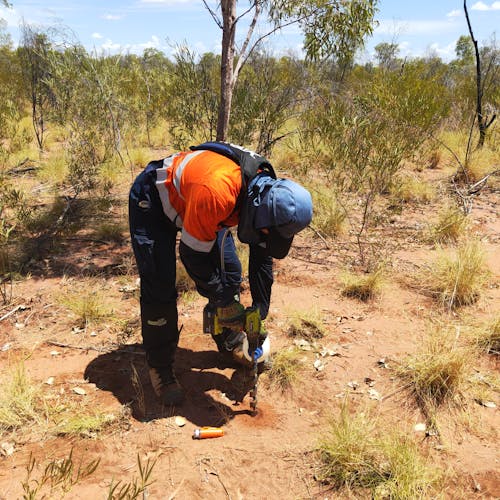 Oil and Gas: Brendon Mitchell at OceaniaGeo
"I'm sold on STRYDE. Working with STRYDE has been a great experience. Without their technology we wouldn't even dream of doing a microseismic acquisition project like this, simply because of the amount of time, equipment, and cost, not to mention the environmental footprint, traditionally associated with seismic activity."
Oil and Gas: Salim Ajib Alhajri at AGS
"Working with the latest acquisition technology we realise our crews can be more efficient, safer and deliver better quality data to our customers, allowing them to radically improve their geological understanding by obtaining high-definition seismic imaging in even more challenging terrains."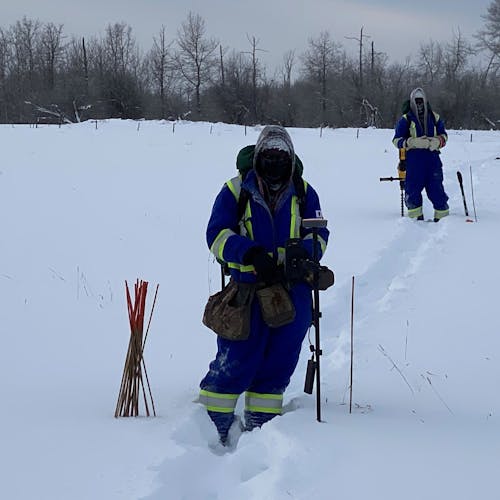 Energy Exploration: Allan Châtenay at Explor
"Out of all the STRYDE Nodes we have deployed and retrieved in the last 24 months, we have lost less than 0.4% of the data (>99.6% data recovery). On one project, with over 19,000 nodes deployed for 4 weeks, we recovered 100% of the data - every sample from every trace."
Geothermal: Claudio Strobbia at realtimeseismic
"Before STRYDE, there were compromises on survey geometry and seismic quality. Our vision is to accelerate seismic acquisition without compromising quality. The proof is that our geothermal clients are incredibly happy with the results they're seeing, STRYDE's technology is taking away much of the risk they would traditionally face. That's why we love STRYDE."
Mining: Allan Châtenay at Explor
"It's a totally different scale and mind blowing to think how much this will change the efficiency of seismic operations. The support we had from STRYDE – despite all the challenges associated with the pandemic – was excellent."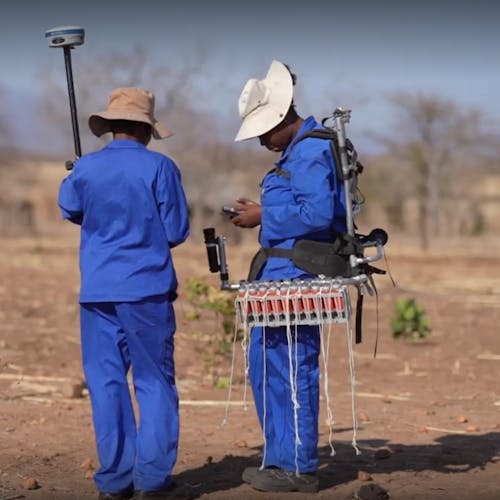 Oil and Gas: Bill Mooney at Polaris Natural Resources
"Not only did STRYDE systems enable us to do our work more efficiently, but the unique characteristics of the Nodes themselves, as well as the support systems also helped us to minimise risk and our environmental footprint in the area – making sure we minimised disruption for the local communities both during and after this highly critical seismic acquisition."
Listen to what our customers have to say
Understand how STRYDE's Nodes were used to help Polaris Natural Resources conduct a highly critical seismic acquisition project in Zimbabwe for Invictus Energy here: