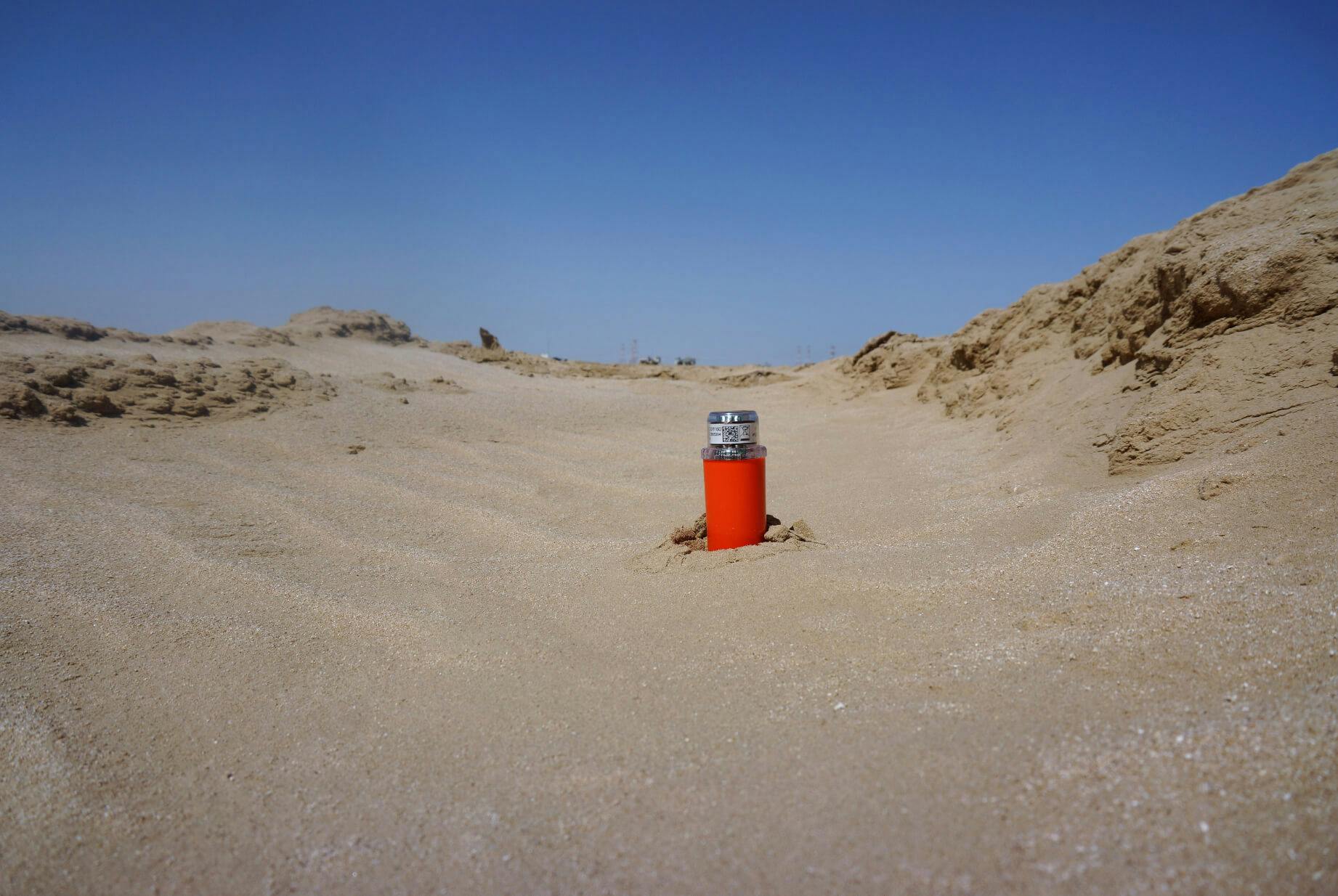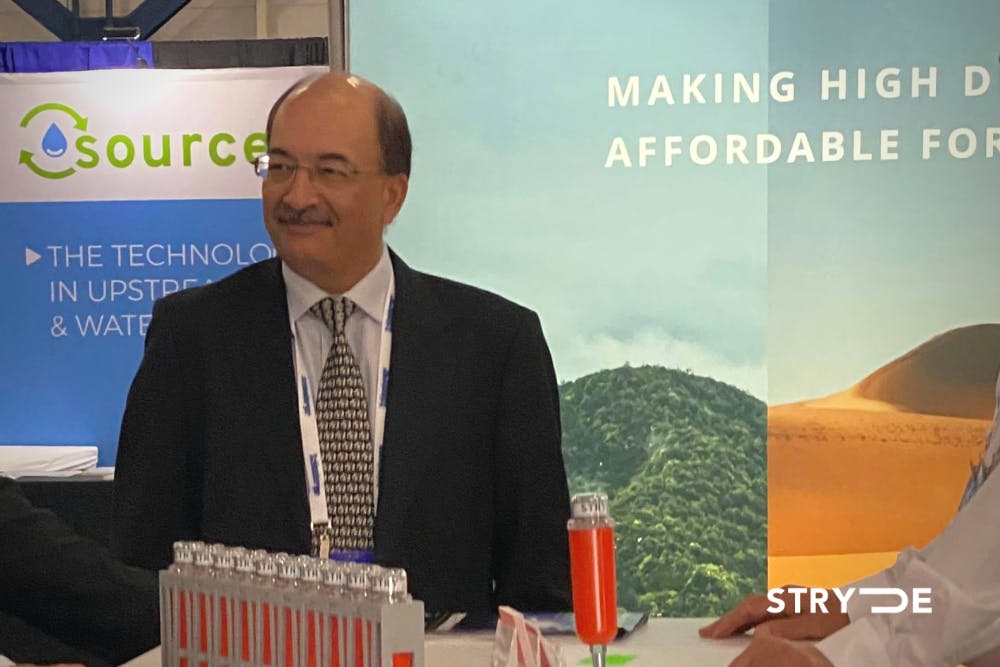 Sam has collected that knowledge over the course of an illustrious career in the seismic industry. He started out as an internal sales engineer for Voorschoten (now ION Geophysical) in the early 1990s and within six months was promoted to direct sales.
After almost 14 years with the company, Sam went on to take increasingly senior sales roles in a range of seismic companies before joining STRYDE in August 2020. "In many ways, I've come full circle in my career," he says.
But it is a circle that he is more than happy to close. "When the opportunity at STRYDE came along, it was such a good fit for me – I've seen some of the big disruptive technologies, such as 3D seismic, come through the industry. This was an opportunity to be at the forefront of another."
Sam was also attracted to the fact that, joining a start-up would bring new challenges and opportunities. "I knew it wouldn't be a simple sales role, that I'd get involved in multiple aspects within the one business. I saw a big opportunity helping to lead the growth of this business."
Sam saw a chance to share all that knowledge with a new generation.
I've been blessed to work in seismic for a long time," he says, "and there is huge potential for STRYDE's younger team members to grow with this business. That's an opportunity for me too. Now's the time to share my knowledge so we can lead this company into an exciting future."
What makes Sam's job so satisfying, though, is that the product he is working with has so many advantages that he can sell to prospective clients. "Mainly it's the low cost – very often the first question we get is whether it's really that low. But there are also operational efficiencies and benefits for managing safety and environmental impact. It's my job to get out there and communicate those advantages to our clients."
Of course, that communication looked a little different during Sam's first 12 months at STRYDE because of the Covid-19 pandemic. Ordinarily, Sam would be sitting face-to-face with prospective clients and taking a little longer to get to the 'sales pitch'. But, he explains, "a lot of us have been challenged in the business development role.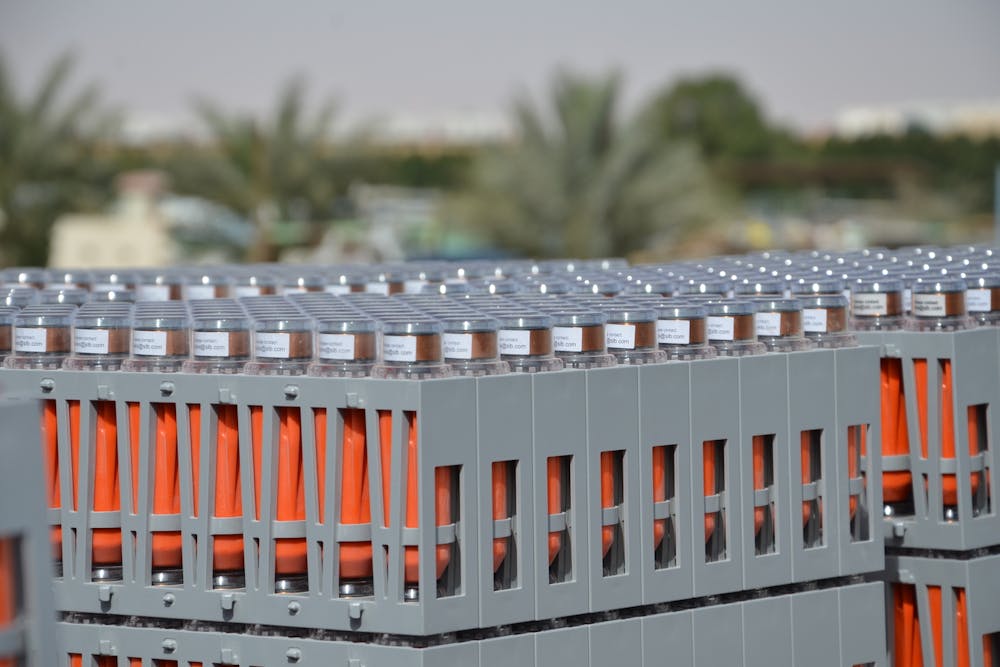 Nor is there any substitute for relationships when it comes to successful business development for STRYDE. "This isn't about one-time sales for us but working in partnership with our clients to keep disrupting seismic in traditional industries like oil and gas while opening up new opportunities in industries like geothermal, carbon storage, even vibration monitoring."
Developing a relationship over a video call, conveying your main messages in 20-30 minutes has been harder. It's quite difficult to really demonstrate just how small and light our nodes are via video.
Luckily, Sam has had some opportunities between lockdowns to give a more hands-on demonstration. "It's not until you can get a node into a client's hands that you really start to see them thinking 'oh yes, I could do this or this with it'. They start to see how our technology could help them reduce the number of vehicles or the size of the deployment team they need to acquire their seismic. There's really no comparison once you hold one."
For Sam, that commitment to forging relationships is one of STRYDE's greatest strengths, thanks, in large part, to the team around him. "What has resonated most since I joined STRYDE is the people," says Sam. "There's a culture here where everybody has a say and is encouraged to speak up if they want to. I think that resonates with our clients too and it's why they keep working with us."
Ultimately, though, it is STRYDE's nodal technology that has to prove itself to clients but here too Sam says he and his team are at a huge advantage. "The nodes are so small and so simple to use. It's what gives us such an advantage in terms of cost and efficiency. And I think our competitors are taking note – I've certainly seen more of them advertising on price since I arrived at STRYDE. It's that combination of a simple product at a disruptive price that I think is key to our ambitions to grow. It's a case of we have a product, now we know we have to make it happen!"
If you would like to learn more about how STRYDE can help your business you can reach out to Sam here.
You may be interested in other employee spotlight stories...