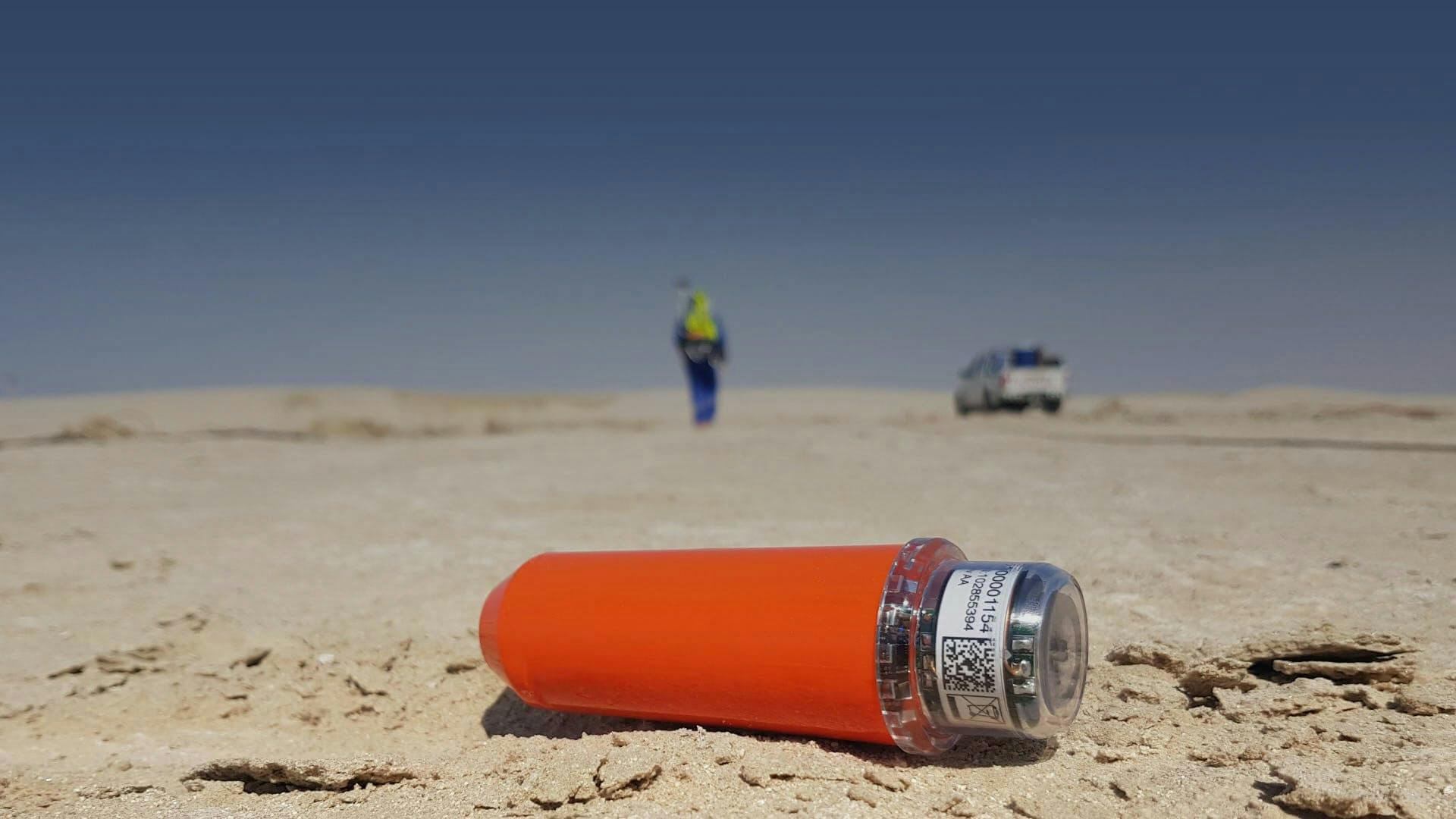 "I was part of Schlumberger's Western Geco seismic team for 34 years, so I've worked with a lot of engineering and support teams, especially during my time as a technical advisor. Some of the STRYDE people even used to work for me!" Kevin explains. "They're all really good at what they do. That was a big influence on my decision to come to STRYDE."
Having studied electronics engineering at university, Kevin joined the seismic industry after seeing a British company's graduate recruitment brochure. In it, he spotted a photograph of an employee swimming through the swamps of Papua New Guinea with several kilograms of electronics equipment strapped to his back. "It looked like a fun thing to do," he says.
A lot has changed since then – not least the industry's approach to health and safety. There's been a revolution in the electronics business, too, with the relatively recent miniaturisation of parts transforming the way in which seismic can be collected. "There's more functionality in a single 150g STRYDE node than in all the equipment I used to carry as young man," says Kevin.
Like many who have joined our team, it is STRYDE's potential to disrupt the market that first piqued his interest. His time at Western Geco meant Kevin was both aware of our business and part of a team trying to develop a competitor product.
But, he says, it is STRYDE that is dramatically changing the seismic landscape.
We've created the most lightweight, low-cost system on the market. And our autonomous nodes are the simplest that I've seen in terms of charging and harvesting. That means we can help clients reduce crew sizes and equipment, lower their costs and environmental impact, all while providing the high-quality data they need.
Kevin's extensive seismic career means he knows how important all these aspects are. "I've worked with a lot of seismic contractors over the past 10 years, so I know what it is they're trying to achieve and what their challenges are," he says. "In return, they know what they're getting when they work with me."
What they're getting is a huge amount of knowledge. Day-to-day, it's Kevin's job to oversee our field support team, making sure they have everything they need to help our clients get the most from STRYDE's technology. "The support side is an important part of what we do. Our system is very easy to use, but clients naturally have questions when they first start, so it's up to my team to make sure they have a good experience and know that we're there to guide them."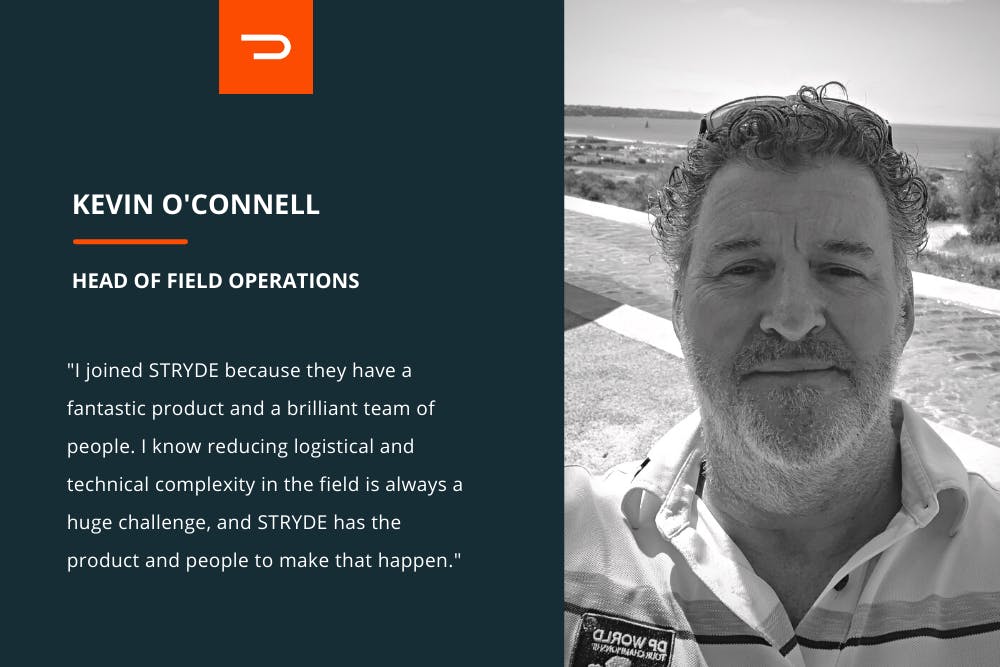 Kevin's extensive experience also means he can help us continue to evolve our technology and improve our maintenance processes. "We're planning to open a warehouse in Dubai," he says. "It's all part of STRYDE's growth."
And it's that growth that excites Kevin most. "I can see sales skyrocketing, especially in the next couple of years – I think we're going to see a lot of investment coming back after a number of years of underfunding. All the parts are there – we've got some great technology and a really strong technical team. And of course having that dynamic partnership with bp Launchpad adds another level of trust. I'm looking forward to supporting our clients and helping them get the very best experience from our systems."
If you would like to learn more about how STRYDE can help your business you can reach out to Kevin here.
You may be interested in other employee spotlight stories...