Why is gender equality important to you - International Women's Day at STRYDE. Part I
---
This year, International Women's Day is encouraging people to get involved with the hashtag #choosetochallenge. We love a challenge at STRYDE, so we thought we'd ask some of our brilliant people for their views on gender equality and diversity and inclusion. And since we were on the subject, we thought we'd also ask them to share their female* role models.
We'll be revealing their answers over two posts. First up: why does gender equality matter to you?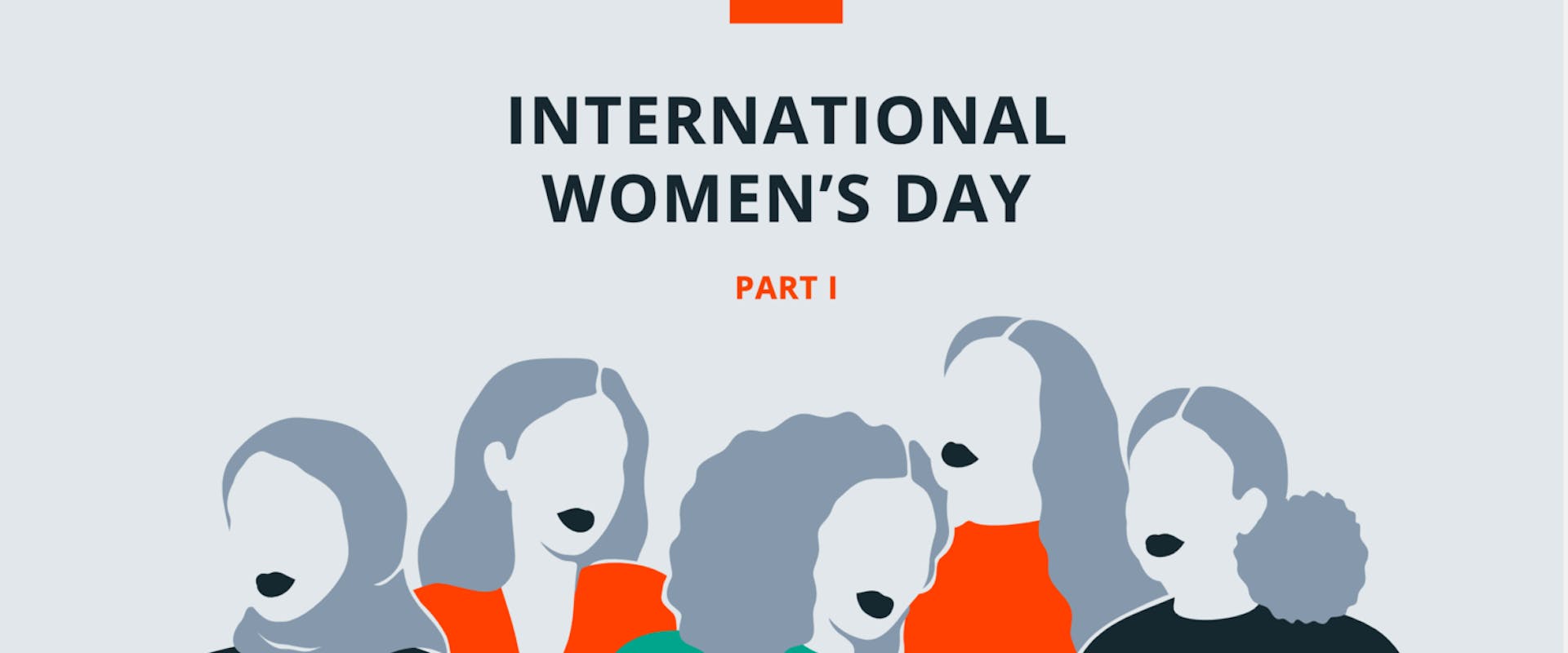 Lizzie Melhuish, Mechanical Engineer
"It is important for all individuals to feel unconstrained by gender-based stereotypes, in order to live life how they feel comfortable and pursue what makes them happy, free from fear of discrimination."
Einar Holst, Chief Operating Officer
Role model: Erna Solberg - current prime minister of Norway.
"It's just natural. Having gender equality is good for companies at a microscale, and good for societies on a macroscale as we get a larger pool of talent and people who can contribute and drive progress."
Alfonso Lanzetta, Logistics Manager
Role model: Dolly Parton, I am a big country music fan anyway, but the work she does outside her music is something to truly admire. Her back story from how she started to where she is now is truly inspirational, she did it her way, and no man told her different.
"The fact that this is a question shows we have work to do. Opportunities should not be restricted because of someone's gender. For me, it's about who is best for the job/opportunity."
Claire Campbell, Financial Controller
Role model: My mother and Serena Williams.
"To ensure every individual's talents and contributions are recognised and celebrated equally and to eliminate gender-based stereotyping."
Dr. Zhongmin Song, Senior Research Geophysicist
Role model: My role model is my mother who showed me how to be an independent women: a wife, a mother, a daughter and a friend to those around me..
"Women deserve equal education, respect, rewards and pay. Strong female role models inspire young girls who look up to them."
Kirstyn Potter, Digital Experience and Design Lead
Role model(s): Ruth Bader Ginsburg, Frida Kahlo, Jane Austen, Megan Rapinoe, Anne Lister 
"The fight for equality around gender, race and sexual orientation is something I'm really passionate about. Something we don't ask enough, however, is "how do you identify?" and "what are your chosen pronouns?" We, as a society, are so quick to assume gender based on our innate conscious and unconscious biases and ultimately try to fit people into just two boxes - male or female. Through research, gender equality has been found to lead to improved healthcare, business performance, innovation, economy and racial equality to name few. Women should receive the same education, job opportunities, pay and rights to their bodies as men do."
Andrew Blakeman, Chief Financial Officer
Role model: Florence Nightingale, for her use of statistics to understand healthcare problems.  She was the original 'process improver'.
"Without gender equality, we miss half the talent in the world, and half the opportunities to make the world a better place. If we didn't know who, what or where we'd be when we woke up tomorrow, we'd all have a much stronger incentive to make today a fairer place."
Sarah Mahoney, Digital Product Designer
Role model: Stephanie Sword-Williams - author of F**k Being Humble.
"I think all people should be treated the same, exclusive of gender but also: race, colour, religion, sexual orientation or identity. We are all people with our own lives to make mistakes and learn from and personal goals to achieve. Gender equality is for me, just one area that society needs to improve on. For centuries, women were treated not as independent people with ambitions but as objects of value and it's beyond time for that and the stereotypes to change."
Tracy Marshall, Senior Strategic Sourcing Procurement Specialist
Role model: There are many women whom I admire for their accomplishments both personal and professional, living and in history. 
"Having experienced gender inequality in my early career it is particularly important to me that a person's talent, capability and professional commitment should not be pre-judged based upon their gender. To do so limits the potential of the individual."
Amine Ourabah, Head of Processing
"First, it's a human right! Second, it helps businesses and the economy by bringing diversity. And third, it can lead to peace."
Simon Sisodia, Deputy Chief Financial Officer
Role model: My wife – she really has opened my eyes to the cultural and societal norms that I didn't recognise before. 
"Coming from an Asian background, and being a relatively new dad, I want to ensure the cultural and societal 'norms' around what women can, or have access to, achieve are balanced with what men have had in the past. The stereotypes that we have been brought up to believe in need to be dismantled and focused on a meritocratic basis, and if that means in the short term being positively 'biased' towards women at work to achieve that, then I am fully supportive."
Mike Popham, Chief Executive Officer
Role model: Jenny West - she was the director of the division where I took my first ever job. She showed me how to lead (in good times and bad) and how to develop teams and individuals effectively. I don't believe my career would have gone nearly as well as it has if I hadn't started my career working for her.
"It should be important to everyone! Someone's gender is a core part of who they are. To not treat people equally because of who they are is unthinkable to me. From a business perspective, the world is made up of people of different genders. Any company whose own team doesn't reflect this natural blend of gender is reducing its ability to succeed."
Science and technology industries like ours still have some way to go when it comes to gender equality. Estimates suggest that only about 30% of the world's researchers are women. In the UK, meanwhile, women represent less than 13% of all engineers. What's more women working in STEM (science, technology, engineering and mathematics) fields still tend to be published and paid less.
The problems start early with young girls deciding that science 'isn't for them'. But research shows that encouraging women to consider STEM careers improves economic stability. So, it's in all our interests to break stereotypes and improve the balance.
"By leveraging women's unique lived experiences, we can find new ways to innovate and solve problems others might not have considered," says our senior people partner, Mehveen Shah, Senior People Partner at STRYDE. "Plus the technology, engineering and mathematics industries bring billions to the UK economy so, it's only fair that women get a share of it too!"
We'll be hearing more from Mehveen about STRYDE's approach to diversity in our second post later this week.
*female identifying