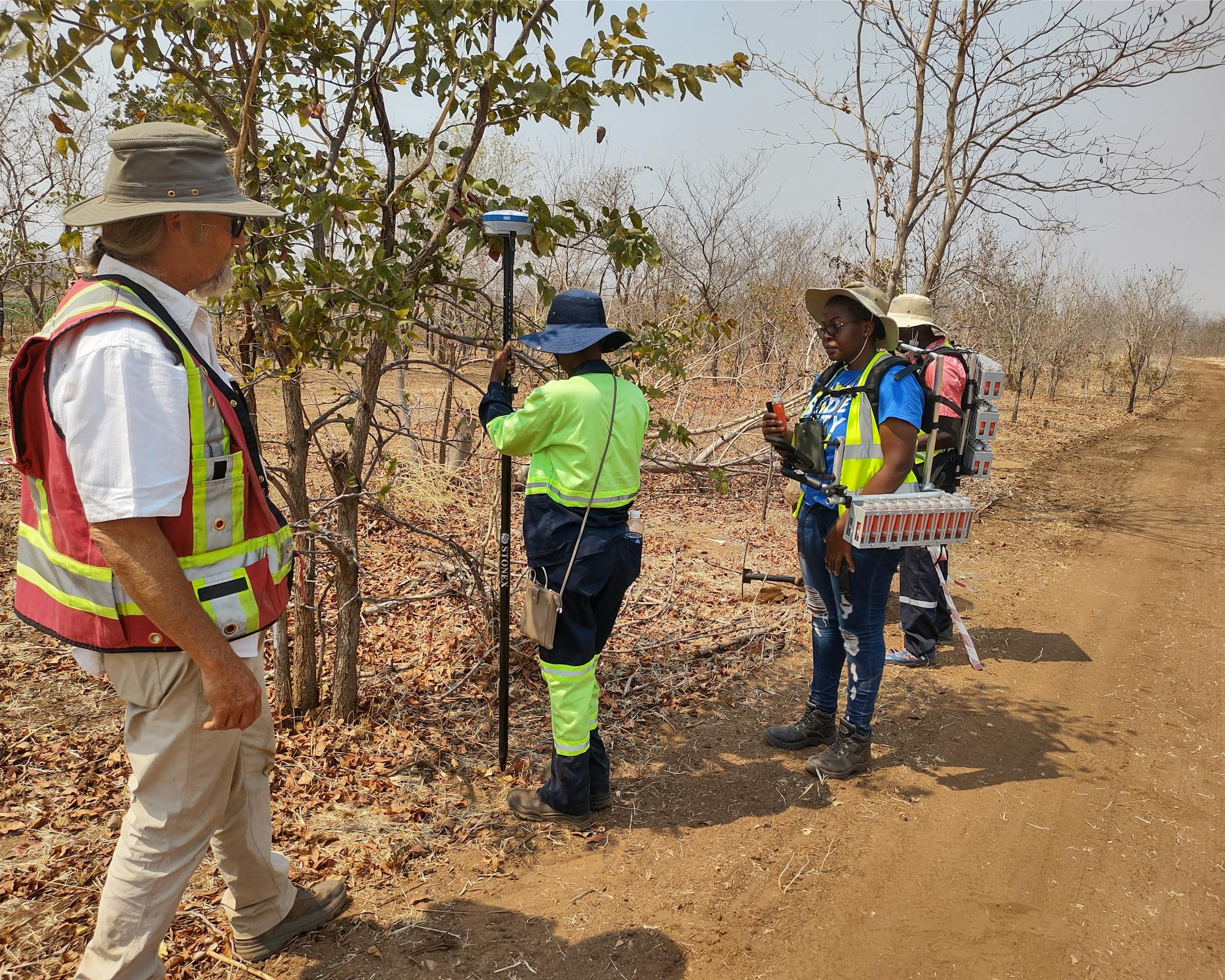 Case Study: Enabling seismic survey excellence for drilling precision in Zimbabwe
A case study demonstrating how STRYDE's nodal seismic systems enabled Polaris Natural Resources to conduct an efficient and cost-effective seismic survey for oil and gas exploration in Zimbabwe.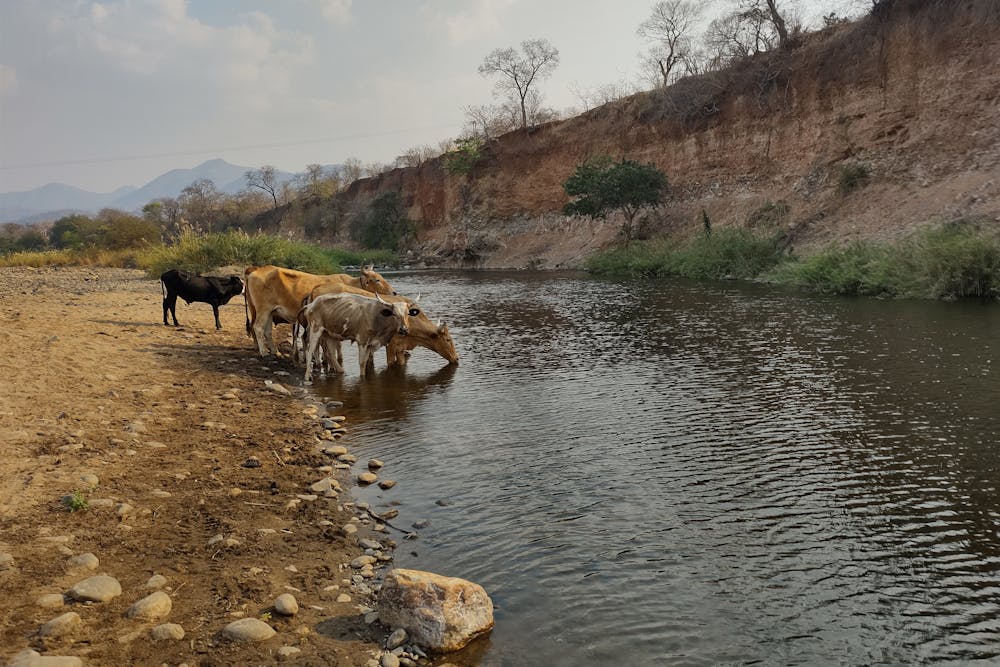 Project snapshot
Seismic acquisition contractor: Polaris Natural Resources
On behalf of: An Upstream Exploration and Production Company (Invictus Energy)
Industry: Oil and gas
Location: Frontier Basin in Zimbabwe (Cabora Bassa)
Environment type: Lightly vegetated, flat savanna land
Project goal:
To explore the petroleum potential of a Frontier Basin in Zimbabwe utilising 2D seismic survey methods to pinpoint future drilling locations
Survey snapshot
Survey type: A 2D seismic survey with swath shooting, by shooting 1 line and recording 2, to create pseudo seismic lines between receiver lines. Shot 38,400 shot points on 31 lines.
Deployment method: By foot
Survey layout:
Standard North, South, East, and West 2D lines, taking logistical and environmental elements into consideration
Far offset was 6,000 meters
12.5-meter receiver points with a single Node, 25-meter shot points, 8 second sweep
Source used: Seismic vibrators (Vibroseis)
Sampling frequency: 2ms
Seismic trace density: 38,400 seismic traces per kilometre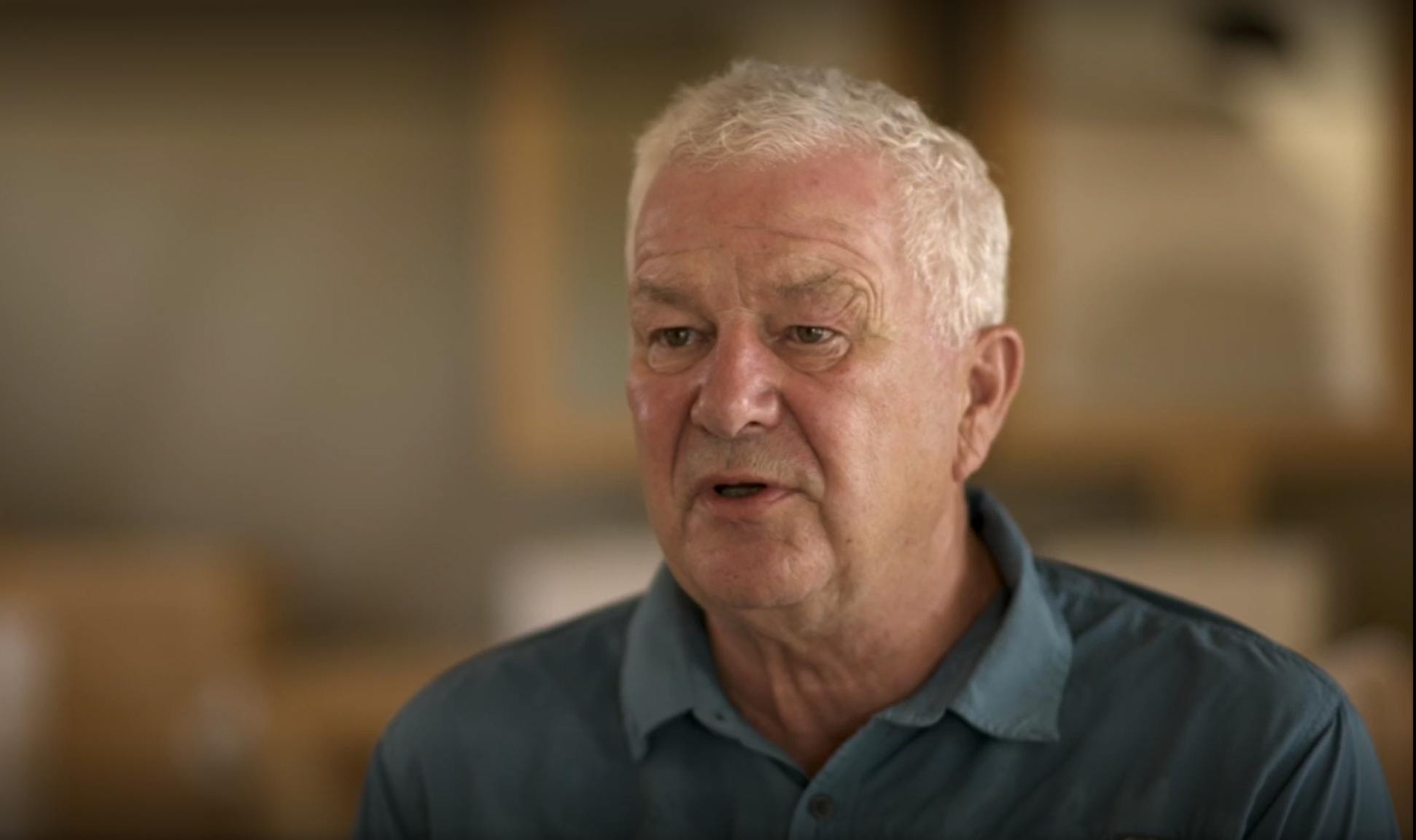 STRYDE's Nodes have been instrumental in our quest to helping end energy poverty in Zimbabwe with Invictus Energy. Not only did their systems enable us to do our work more efficiently, but the unique characteristics of the Nodes themselves, as well as the support systems also helped us to minimise risk and our environmental footprint in the area – making sure we minimised disruption for the local communities both during and after this highly critical seismic acquisition.
Bill Mooney, CEO at Polaris Natural Resources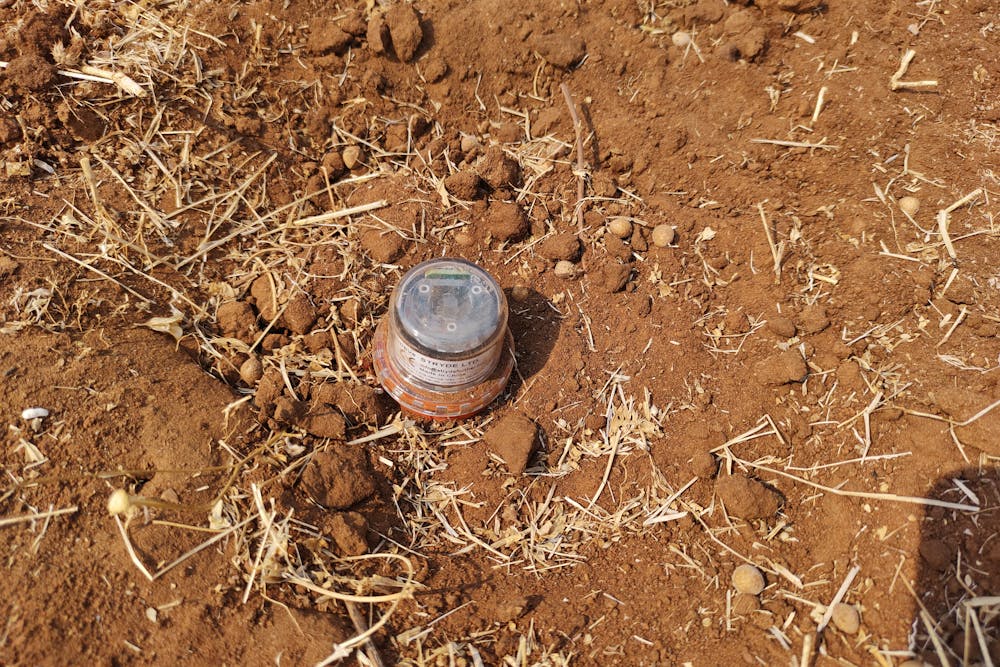 The project challenges
Because the survey location was deemed as an environmentally sensitive area, the team required an Environmental Impact Assessment (EIA) to be completed prior to the survey being sanctioned, meaning that the survey had to adhere to strict environmental footprint management conditions
The survey size spanned over 800KM, which meant large volumes of seismic equipment were required to complete the survey effectively 
The survey was conducted in a remote location, in a complex terrain causing logistical challenges
The window of opportunity for shooting the survey was weather dependent, resulting in the survey having to be shot within a tight timeframe
As this was a frontier, unexplored basin, the Upstream Exploration and Production company required a solution that was low cost, without compromising the quality of the output dataset  
Our solution
STRYDE's Nimble System™ was deployed to Polaris in Zimbabwe and consisted of 9,540 STRYDE Nodes™, 4 Nests and server units, the STRYDE nodal operating system (STRYDE's charge, harvest, and Node management system), backpacks, planting devices and nodal holders (magazine strips and trays), navigator tablets, initialisation devices™, and field support personnel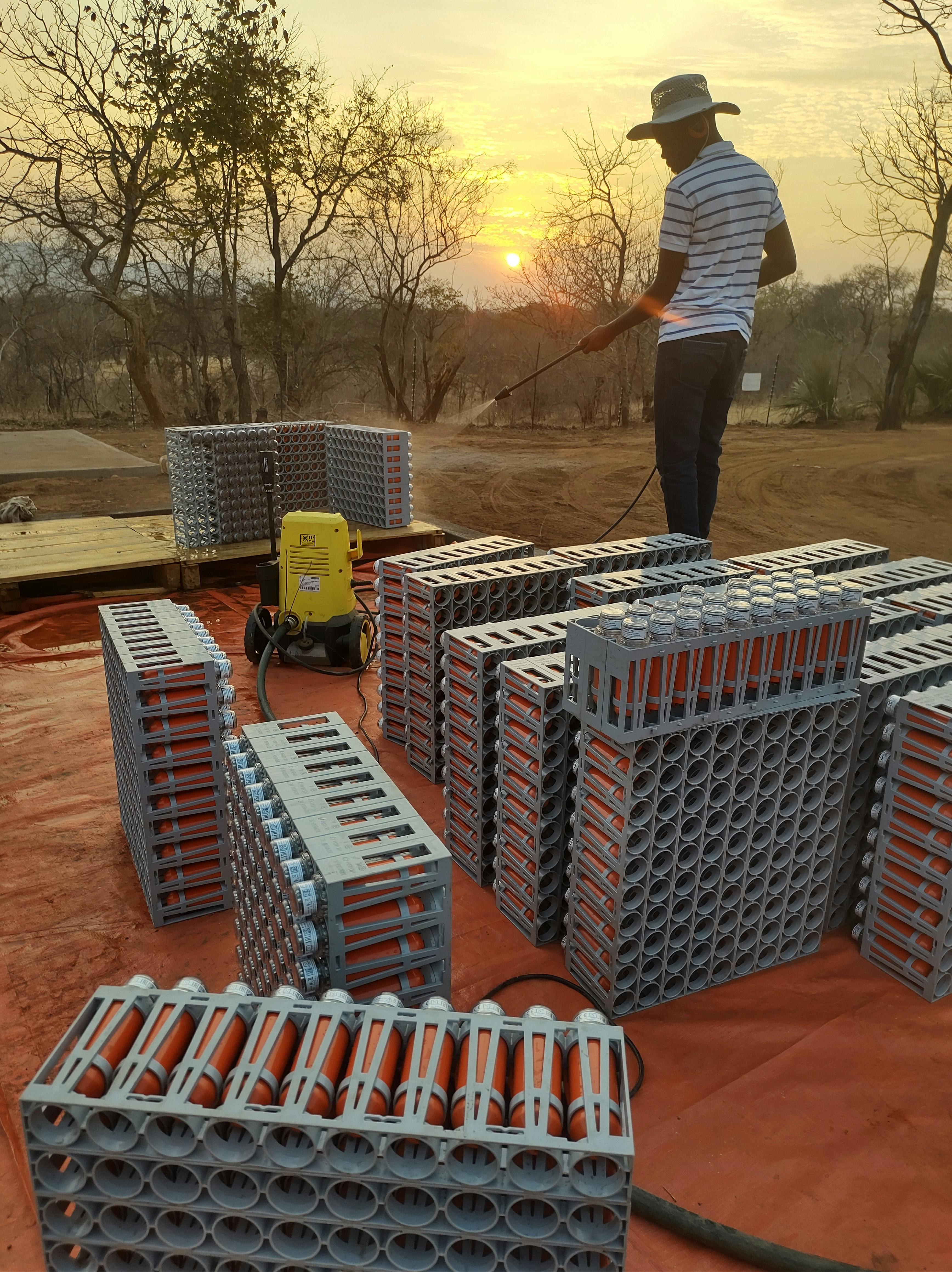 The result
2D lines, the pseudo-2D lines were created in the North, South direction by recording 2 lines when the team were shooting a second line, which was created during processing – a highly innovative approach to seismic acquisition, made possible by STRYDE's low-cost continuously recording Nodes.
The 2D survey is now complete and the high-density 2D seismic data has been harvested and sent for processing and interpretation in Calgary.
The data gathered during this acquisition will enable the Upstream Exploration and Production Company to pinpoint the exact location for the basin opening Muarabani-1 well, which is scheduled to be drilled in 1H 2022.
The value STRYDE systems unlocked for Polaris Natural Resources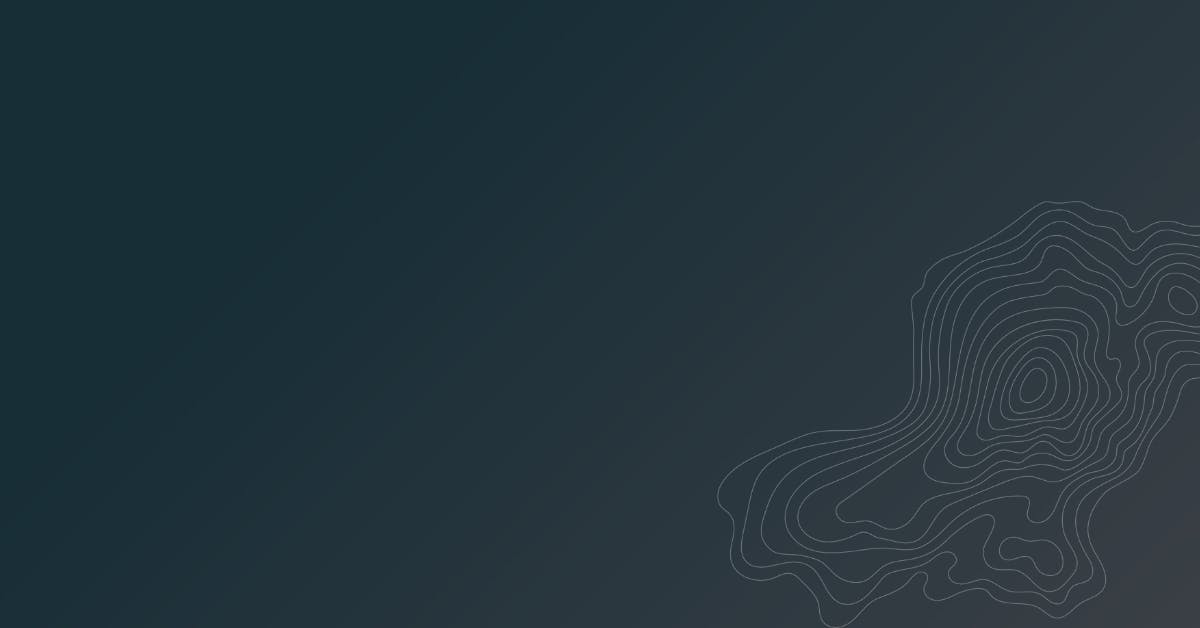 Cost efficiencies
The seismic system provided by STRYDE unlocked significant cost savings related to the number of people required, equipment needed, logistics, vehicles, and project time when compared to competitor Nodal systems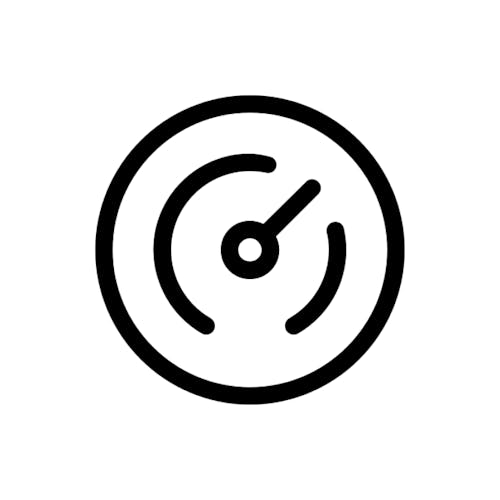 Accelerated acquisition rate with zero downtime
Utilising the world's smallest and lightest Nodes, the team were able to carry 90 Nodes per person by foot, resulting in being able to deploy and retrieve thousands of Nodes per day and shoot the survey in a much more efficient manner, which reduced the project timeline significantly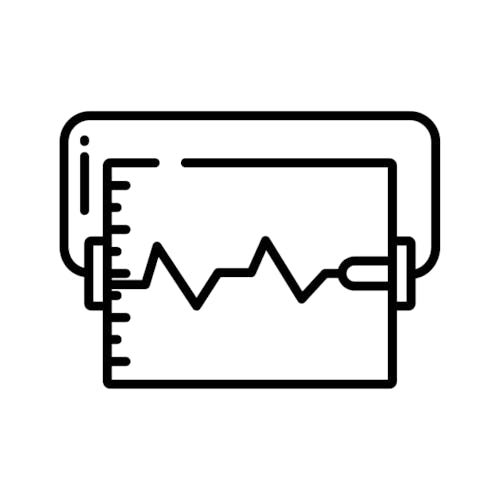 Subsurface data excellence
Continuously recording nodes allowed multiple receiver lines to be generated from a single shot line, resulting in acquisition of high-resolution and increased density 2D lines and deep structure data that provided the insights required to make informed drilling decisions and to help plan future surveys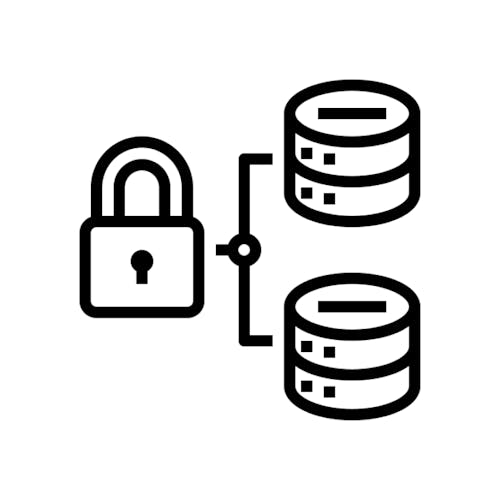 Rapid deployment
STRYDE's Nimble system™ (9,540 Nodes™, navigator tablets, initiation devices, backpacks, the nodal operating software, and containers) were delivered on-site within 5 days of the contract agreement, assuring that the project started on-time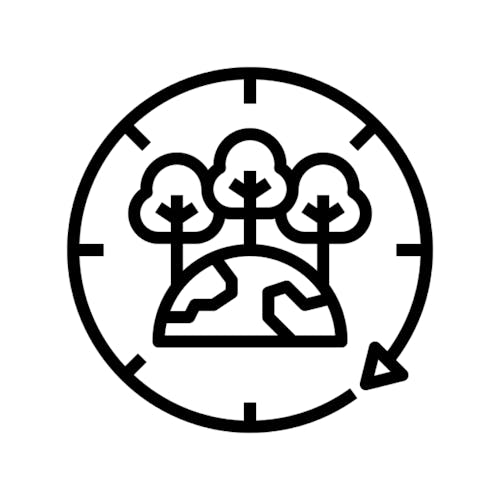 Minimised environmental impact
The Nodes miniature size and lightweight traits allows for up to 90 nodes to be transported and handled by one person on foot, minimising the need for line clearing and land disruption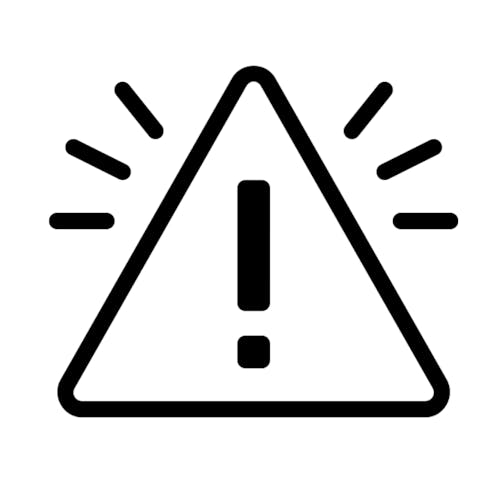 Reduced HSE risk
The unique characteristics of the Nimble nodal system™ reduces the number of people and vehicles required to deploy and retrieve the Nodes on site, in turn, reducing the acquisition contractor's exposure to risk
STRYDE's Nimble system™ is ideally suited to these kinds of remote 2D operations.  The speed at which locally hired teams could learn how to operate the system allowed Polaris to deliver a very efficient project that has delivered some fantastic imaging results for their client.
Interested in learning more?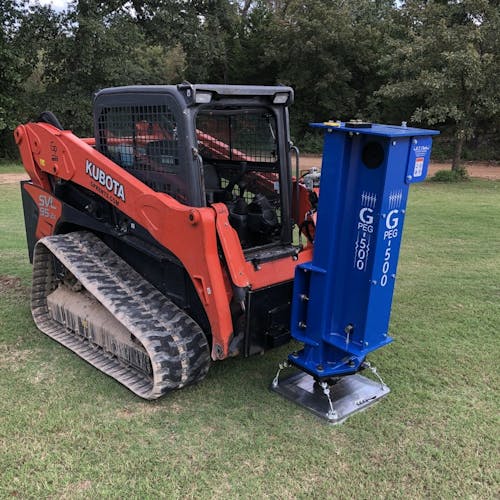 Oil and gas
A high-density 3D seismic survey for oil and gas exploration, enabled by STRYDE Nodes
Read the case study
Geothermal
A 3D seismic survey for geothermal exploration, enabled by STRYDE Nodes
Read the case study
Mining
A high-density seismic exploration survey for mining, enabled by STRYDE Nodes
Read the case study